Minimising Water Treatment Costs with Bürkert Instrumentation
Water treatment is often an important process for a lot of industries, with many applications requiring the correct water hardness in order to function and operate efficiently. However, it can also be a costly and budget-draining operation if it is not done right. But that is where Bürkert instrumentation is able to help. Here we have a case study that can demonstrate how one company, Newsprinters Ltd, was able to minimise water treatment costs by using the right equipment.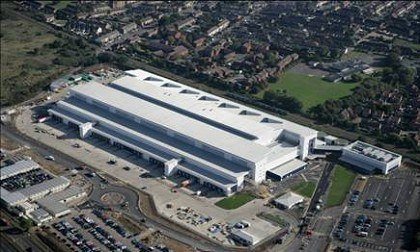 Cost Optimisation for Newsprinters
Newsprinters Ltd has the largest newspaper printing plant in the world. It is based in Broxbourne, Hertfordshire and operates lithographic printing presses. Of course, like any other company, Newsprinters want to ensure they can produce premium quality copies. In order to do this, they have to ensure they use the correct hardness of water during operation.
Cost optimisation is essential for any business and Newsprinters sought this help for their plant. Hertfordshire is a part of England that naturally has hard water. In other words, there are high levels of calcium and magnesium present in the water supply. This meant that Newsprinter had to install a reverse osmosis system in order to purify the water before it could be used in the plant. Namely, the water must be used during the dampening process. But the reverse osmosis system meant that the water became very soft and a further step was necessary before it could be used. The printing press manufacturer required the addition of a chemical in order to increase its hardness again. The water had to comply with level 9 or 10 on the German hardness scale for the dampening process.
They consulted with Bürkert for help with a water blending solution, as they are trustworthy when it comes to process control equipment. This was to help blend reverse osmosis with the main supply at the plant and increase the efficiency of their previous process. In addition, Newsprinters sought to optimise their costs at the plant too.
The Result
There are two recommended solutions when it comes to water blending. The first solution is to use flow meters and a flow control device, which will allow a fixed mix ratio for the plant to use. Alternatively, you can have a conductivity sensor installed. This is going to be linked to a flow control valve, which is attached to the local water supply line.
In the case of Newsprinters, engineers at Bürkert advised installing a conductivity sensor. This would allow for the highest level of accuracy and offer a more cost-effective solution for the Hertfordshire plant. The facilities management team at Newsprinters worked to install pipework that was necessary, as well as a flow control valve and conductivity sensor. Bürkert assisted in this process.
The results of this water treatment have been very successful. It has been able to remove the costs associated with increasing the hardness of 1,000 litres of water each week. Feedback from Newsprinters has been positive, with a report that monitoring of the water hardness has been accurate and there have been significant savings.
In addition, there has been the added bonus of helping the environment since there is no longer a need to transport the necessary chemicals to the plant in Hertfordshire. Thus, a reduction in their carbon footprint was also realised.
Featured controllers
Bürkert and Newsprinters were able to achieve these results utilising these Bürkert controllers, which are available to buy online at Fine Controls:
BURKERT TYPE 2301
GLOBE CONTROL VALVE

BURKERT TYPE 8693
DIGITAL ELECTROPNUEMATIC PROCESS CONTROLLER

If you would like to discuss these products further in relation to your own requirements, please do not hesitate to contact our expert team.