Burkert FLOWave Flow Sensor
The latest Burkert FLOWave surface acoustic waves sensors are an exciting innovation for the pharmaceutical and biopharmaceutical industries and here's why.
Hygiene
One of the most critical factors when producing products such as medicines is hygiene. It's the precondition of consuming hygienically perfect medicines to ensure they are good for the consumer. The core foundation to this precondition is through the cleaning of process systems.
Burket designed their FLOWave product for anyone with hygiene demands, stating "FLOWave means optimal cleanability" and they do mean it.
This flow sensor is unique because it does not have any parts or sensors in the measuring tube, therefore simplifying and optimising the cleaning process.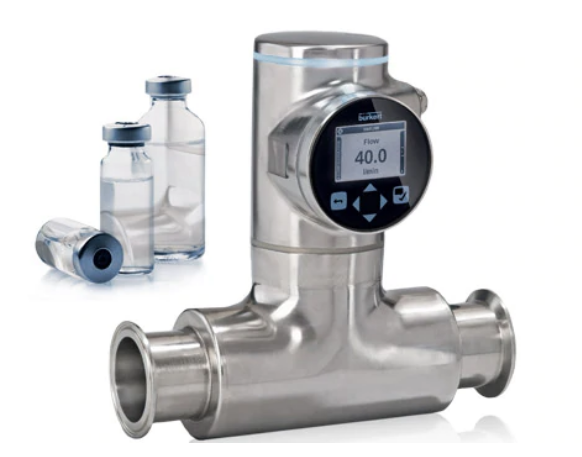 Other Benefits of Burkert FLOWave Flow sensors
Surface Acoustic Wave (SAW) Technology
The Burkert FLOWave flow sensors use the patented SAW technology which is why this product does not need any sensory elements or parts within the measuring tube as stated above. It also means there is:
No pressure drop
No leakage problems
No dead space
No replacement parts required
What is more, this also eliminates expensive maintenance work, thereby reduces operational costs.
Measurement Precision
The Burkert FLOWave products are incredibly durable and resistant to disruptive influences such as vibrations and magnetic fields. Furthermore, these sensors measure volumetric flow rate to a precision of 0.4 % of reading.
Industry 4.0 ready
Powered by Efficient Device Integration Platform (EDIP), the electronic platform for the latest Burkert product generation. EDIP is specifically designed for Industry 4.0 and allows for numerous functions and cross-device user interfaces.
The Burkert FLOWave flow sensors are compact and lightweight for easy installation. Discover more detail in this video product presentation from Burkert.
If you're interested in this product please get in touch with our team.