Siemens PS100 & PS2 Valve Positioners: Which do you require?
When it comes to valve positioners, Siemens are known for their robust and reliable range. With the PS2 already being a popular choice for many different sectors, Siemens have extended the family with the PS100.
The Siemens SIPART PS100 positioner is a simplified version of the SIPART PS2 that is simple and fast, designed for standard applications.
This article will identify key differences to help you determine which positioner is best suited for your needs.
Siemens PS100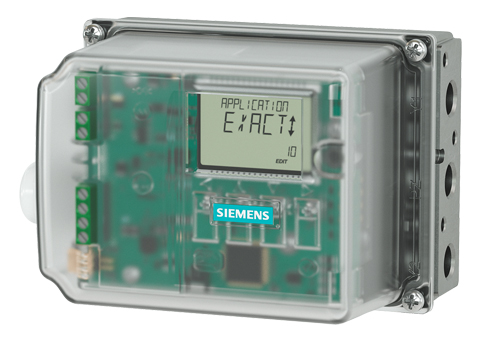 Referred to by Siemens as the simple controller, designed for ease of operation and simple installation. Here are some of the SIPART PS100's highlights.
The PS100 typically takes 5 minutes to install and has a one button push initialization process where the device automatically adjusts to the connected valve.
Furthermore, the simplicity in design allows for easy and fast selection of the control mode, including: precise control, on/off mode and booster applications
The display function for the PS100 is also designed to be quickly read in one glance. Showing screen symbols in accordance with NAMUR NE 107, plus the PS100 has a green and red LED light to indicate if the valve is open or closed.
It is also standard design for the PS100 to have a non-contact sensor, meaning it's vibration resistant so it can detect the current valve position at all times while ensuring durability.
There are two housing options for this positioner, an aluminium or corrosion resistant polycarbonate enclosure providing choice depending on your needs and the location of the positioner.
Finally, this positioner is pending FM approval for hazardous applications and is expected to be FM approved by the end of 2020 or early 2021 due to the current COVID situation.
Now let's compare with the SIPART PS2.
Siemens PS2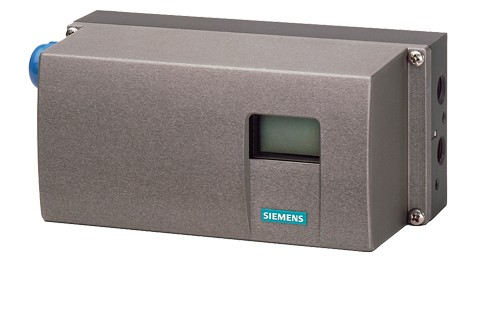 Now the SIPART PS2 is a comprehensive positioner that is designed to do everything and has incredible flexibility for function.
The PS2 is unmatched in its advanced diagnostic and communication capabilities. Plus, can monitor multiple parameters that can be used to track the functionality and health of a valve. Thereby, helping to identify issues early on that could become a valve failure and indicate if a valve is being serviced too frequently.
Information can be seen on the positioner display but can also be connected to a SMART app idea for remote access. The PS2 provides a precise representation of valve position through percentages: % open and % closed.
Standard installation of this positioner typically takes 10 minutes, but with options for remote positioning, the PS2 is ideal for remote or hazardous locations where it is difficult for a technician/operator to have access. Plus, this Siemens positioner is FM approved.
Unlike in the PS100, the PS2 does not come with a standard non-contact sensor, but it is an available option for you to choose from. Furthermore, the PS2 also has two types of housing, "standard" or explosion-proof depending on where the positioner will be located.
PS100 & PS2
Both of these positioners by Siemens are ideal options because of their robustness and accuracy. However, they are both great solutions when looking for a cost-effective option.
Both the PS100 and the PS2 use compressed air to move the valve, and most positioners have a small leak that accounts for roughly £150 worth of lost compressed air each year. Now with the prices of compressed air rising this is not ideal, particularly if you have a plant with a large number of automated valves this accumulates to a large amount of cost and waste of resource.
However, both these positioners have an electric valve that offers a zero bleed tight seal when in a stationary position. Translating to lots of money saved with the installation of either Siemens PS100 or PS2 products, therefore a great cost-effective positioner.
Overall it is clear to see both the PS100 and the PS2 have great qualities, but it all comes down to your requirements and needs as to which one you need.
If you would like to discuss these products further in relation to your own requirements, please do not hesitate to contact our expert team.