Siemens Product of the Month
What's the easiest, most reliable way to measure the level in solids?
What's the easiest, most reliable way to measure the level in solids?
Sitrans LR560 for solids level measurement -
This 2-wire, 78 GHz FMCW radar transmitter with Process Intelligence echo processing, aiming flange, and an integrated narrow-beam lens antenna provides exceptional signal reflections. The QuickStart Wizard and removable backlit local display Interface allow you to be operational in minutes. With HART, Profibus or Foundation Fieldbus communications, SITRANS LR560 provides reliability beyond your expectations.
The worlds first Hi Frequency 78 GHz radar = Narrow 4o beam angle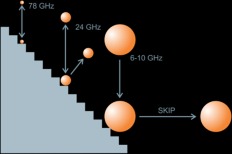 Its narrow beam angle yields exceptional reflection from sloped solids, even without aiming = less skip. Less skip means more signal and better reliability
Plug and Play Performance
SITRANS LR560 is the most reliable and easiest to install radar level transmitter on the market and offers wizard-driven menus for simple commissioning.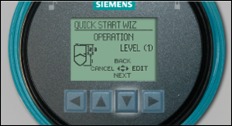 Lens
The world's first lens antenna radar is resistant to dust buildup. The emitter is completely sealed inside and for these sticky solids applications, a purge connection is included as standard. These features were all included to offer the user less maintenance.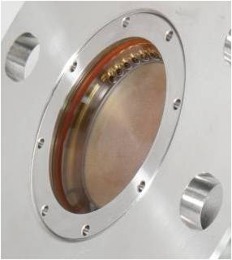 Stainless Steel IP68 enclosure, potted electronics and optional aiming kit
The Sitrans LR560 comes as standard with a robust Stainless Steel IP68 enclosure, fully potted electronics and an optional aiming kit for applications where the material has a steep angle of repose.